0903164838
Email:pricing@asl-corp.com
游客:
United Continental gets nod to fly to Chengdu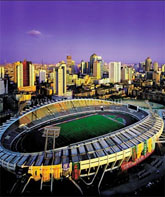 The US Department of Transportation has approved an application by United Continental to begin non-stop flights next June from San Francisco to Chengdu, China's fourth-largest city and one of the fastest-growing with more than 200 Fortune 500 companies having a presence there.

The Chicago-based airline now must await approval from the Chinese government, a DOT spokesman said.

United intends to offer thrice-weekly flights using a Boeing 787 Dreamliner plane. The new non-stop flight will shave nearly four hours off the typical travel time between the two cities, which normally requires a connection. United said Chengdu, the capital of Sichuan province in the southwest part of China, will be the ninth city the US airline serves in Asia from its San Francisco hub.

Overseas airlines increasingly are targeting large cities in China's interior, because of congestion at the big gateway airports in Shanghai and Beijing and due to the increase of foreign companies setting up shop away from the coast.

British Airways, a unit of International Consolidated Airlines Group (IAG), is slated to begin flights to Chengdu from London later this month.

Cargonews Asia